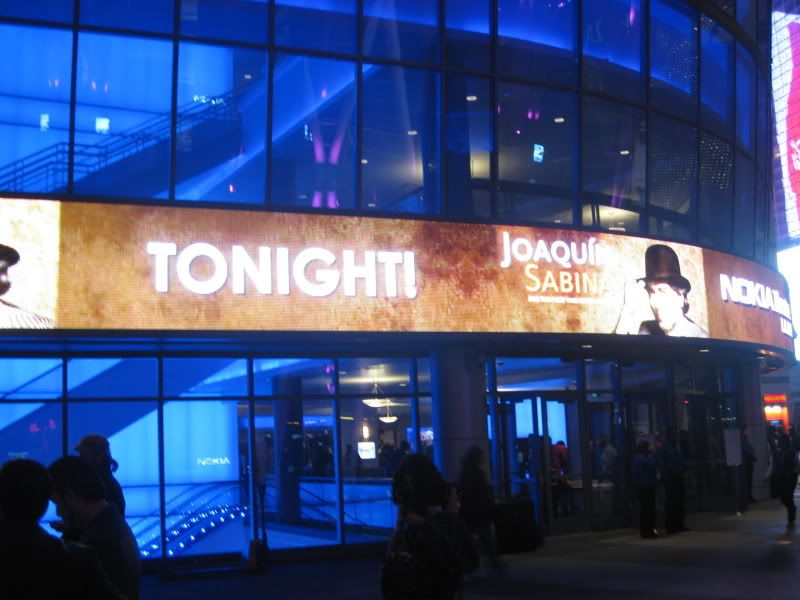 A five minute standing ovation is how Sabina was received Thursday night at the Nokia Theatre in Los Angeles. At that moment, we didn't know our farewell would be a another standing ovation that would last double the time the one we welcomed him with did. He definitely earned both.
The crowd had been chanting "Sa-bi-na! Sa-bi-na! Sa-bi-na!" for a few minutes before he finally stepped out from where he was standing at the side of the stage. He stared at the crowd for a few seconds as if recognizing everyone who was there. The music started and he started singing. "Que no arranquen los coches, que se detengan todas las factorías, que la ciudad se llene de largas noches y calles frías..." is how the night began. Every word was magical. Every note was a step further into a utopia that would disappear when the last note was heard. We all knew it, but while the music was playing and Sabina was singing it did not matter. We had temporary amnesia.
Sabina took the crowd to a state of hysteria where the world swirled into oblivion.
I secretly waited for the moment when the acoustic guitar would make an appearance on stage and its sound would announce the words I so eagerly wanted to hear Sabina sing. I knew the moment would come. Suddenly, I heard the notes, but the guitar was late. It was delivered to him as he sang, "De sobra sabes que eres la primera, que no miento si juro que daría por ti la vida entera, por ti la vida entera; y, sin embargo, un rato, cada día, ya ves, te engañaría con cualquiera, te cambiaría por cualquiera..."
Time melted away.
At the exact moment when the crowd was lost in ecstasy traveling through the notes and waiting for his next words to continue the marvelous journey, he recited one of his poems. It was just enough. Perfection.
One more song and then it was over. Unknown to us, two hours had passed. So he said his good byes. It was over. The crowd went crazy after he left the stage. Naturally, he returned.
An epic moment awaited. He play the first note of "19 Días y 500 Noches" and the crowd went wild. Yes, the first note as in one note. One. One note is all it took. He turned to his band made a sign with his hand that signified the number one and said, "Una. Eso es todo lo que necesitan (T: One. That is all they need)." He was pleased, of course. The crowd was pleased with what was coming.
A few more songs and then he left us again. But the crowd did not give up. We clamored his return. We simply wanted more. So he gave us what we asked for. He gifted us an encore to the encore. "Que todas las noches sean noches de boda, que todas las lunas sean lunas de miel..." were the words that closed a night that made history.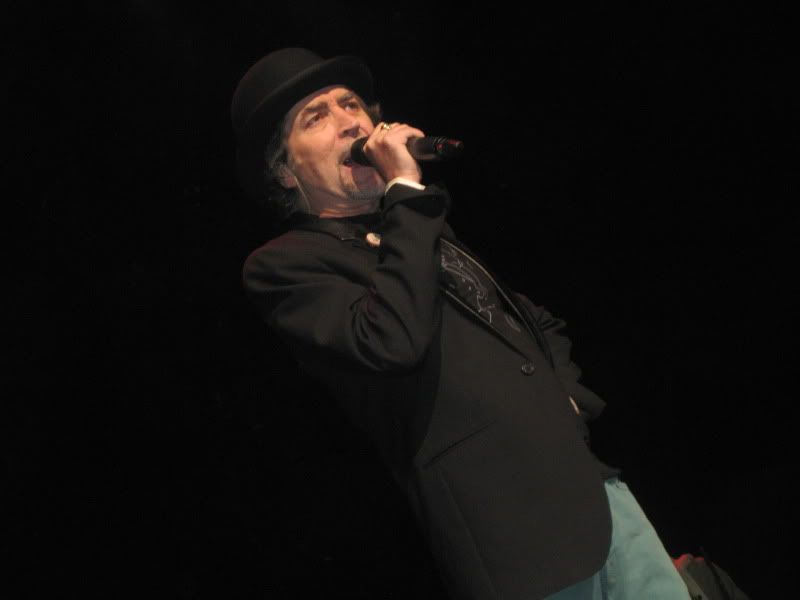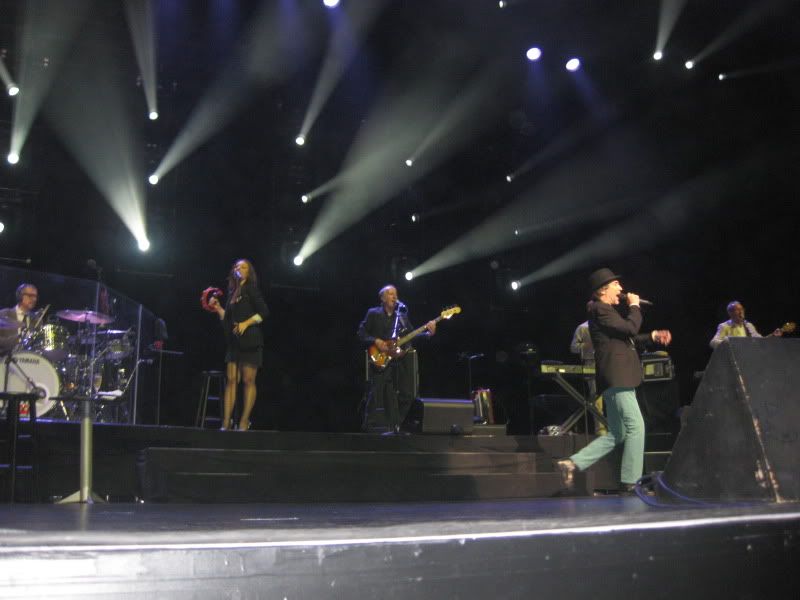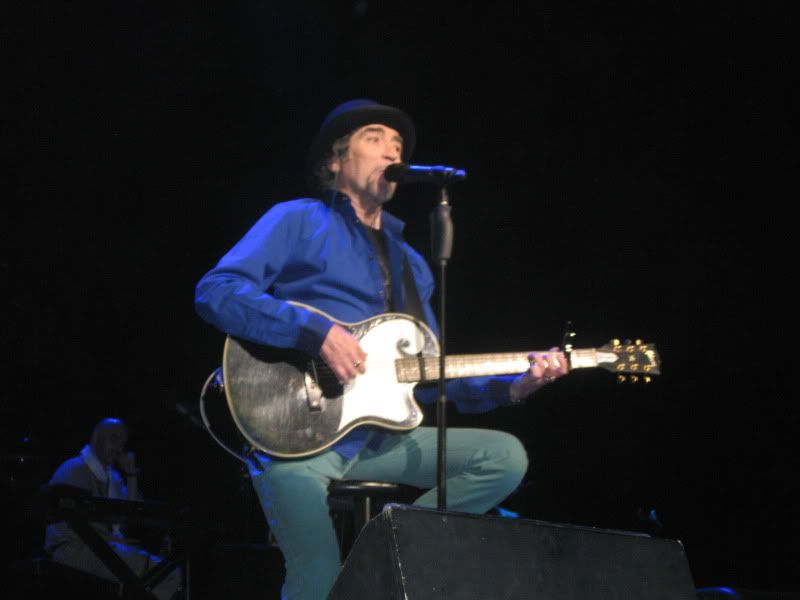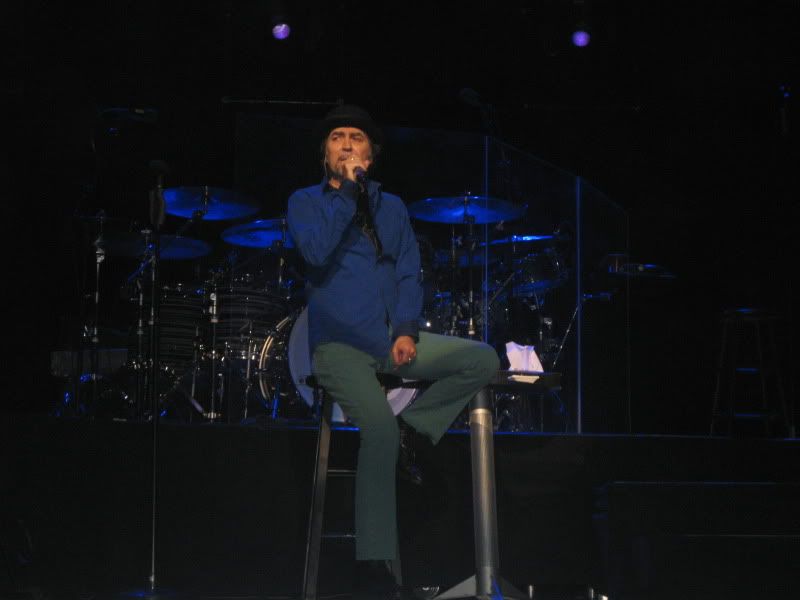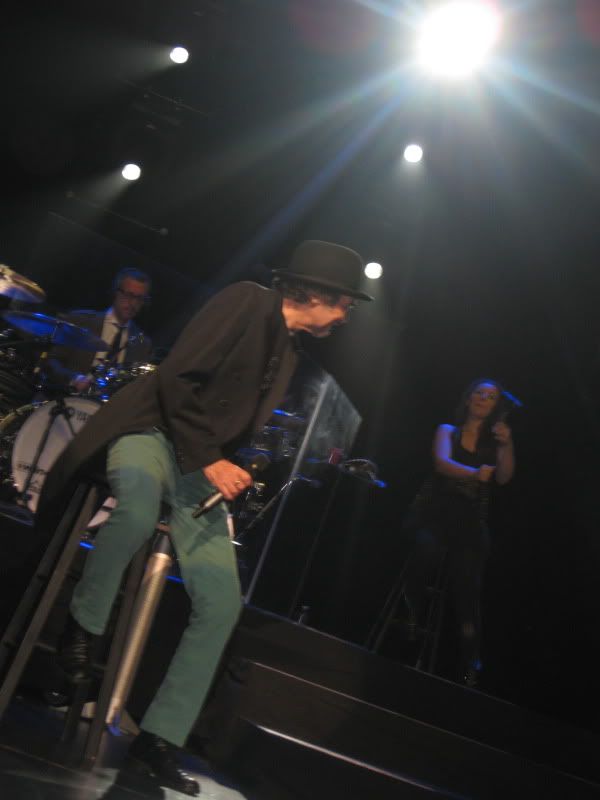 xo,R
©2011