Portland has heaven within its boundaries: Powell's Books. The store is so big, it has its own map app so people don't get lost within its walls.
And just like that, we had crossed into the land of no sales taxes!
Doesn't the city look pretty just from this? It is so green!
I am pretty sure this doesn't need any explanation.
I was truly in heaven. I picked up about 12 books, but left most of them. My purchases: The Godfather by Mario Puzo; Travesuras de un Niña Mala by Mario Vargas Llosa; La Mala Hora by Gabriel García Márquez.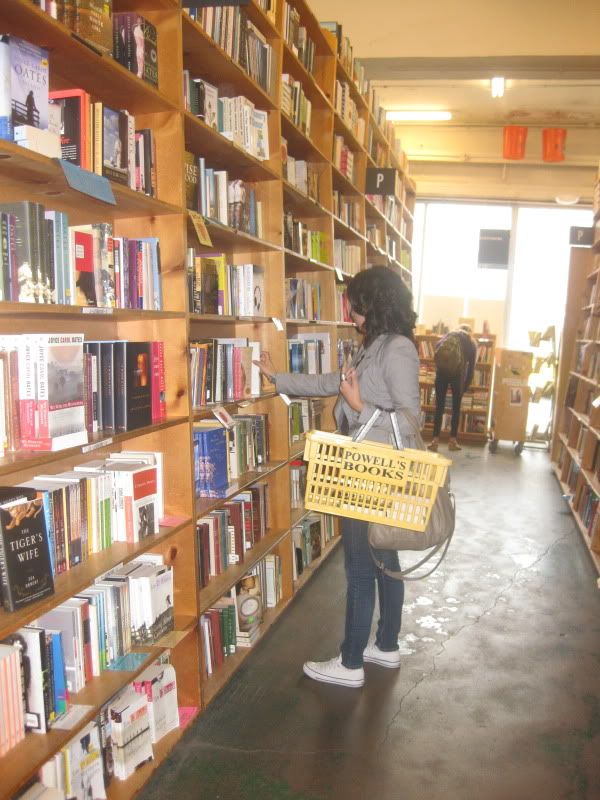 We stopped by a little cafe for a quick sandwich and to have their beyond delicious rose tea!
This doughnut shop is world famous. The line wraps around itself and it never ends, literally since they are open 24/7.
Here is a picture of a paper map I picked up at the bookstore. It looks way simpler than it was.
xo,R
©2011