While in Vancouver, my friend L told me there was something she really wanted to show me.

There it was. Hidden in the middle of a crowded city. Stepping into the alley felt like crossing into a different dimension. One where I needed to take a walk in because it is, sadly, easier to observe it from the sidelines sometimes. As I stared at the artwork, my mind began to work at hyper speed: thinking, creating, overreacting. Tiny details. The so called big picture. Halfway. Where I have been, how long I still have to go. Not halfway, but much more further behind. Shock. Moving. One step after another. That is the only way. Standing still is not only a waste of time, but an unnecessary way of accumulating potential energy despite how beautiful the sunset is. They do not all look the same, but they all do mean the same: another day is gone, what have you done?
So we kept walking until we crossed over back to reality. One step after another. Crawl. Walk. Run. Fly. Beautiful days.
It NEVER rains on my parade. The rain is part of the decoration.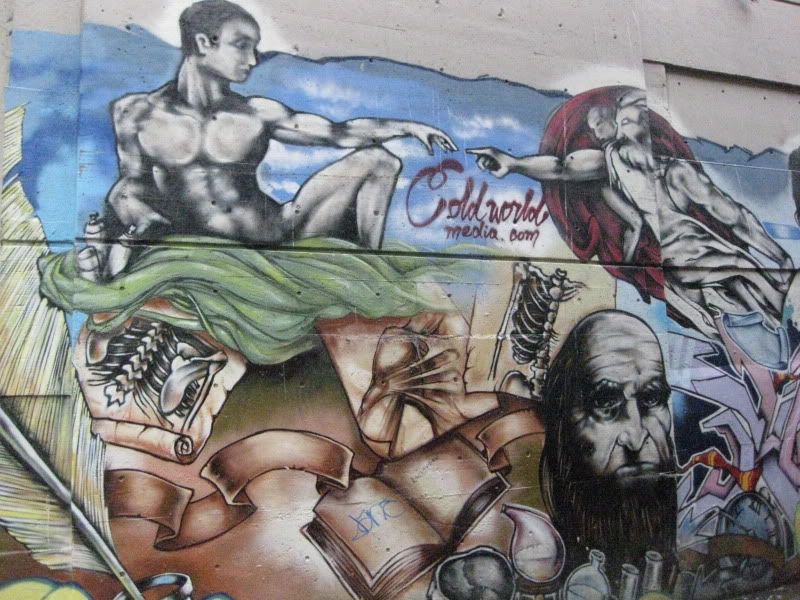 Van Gogh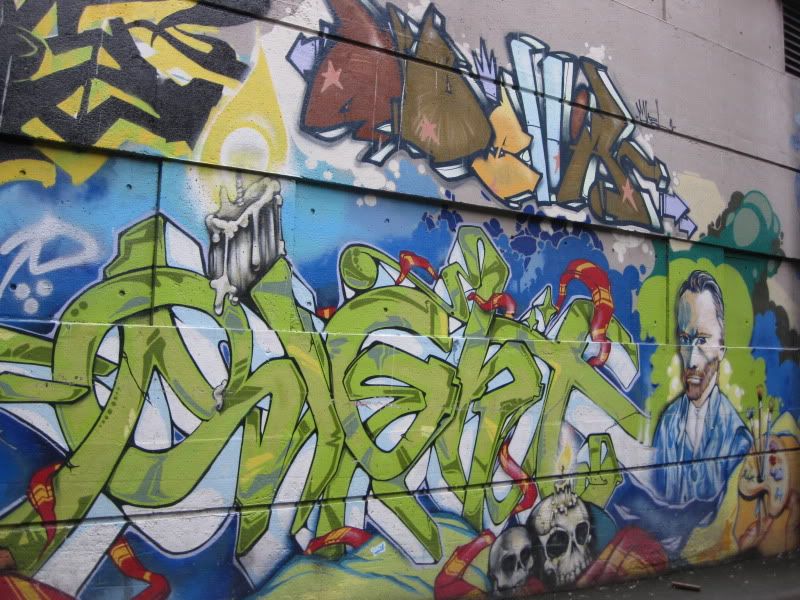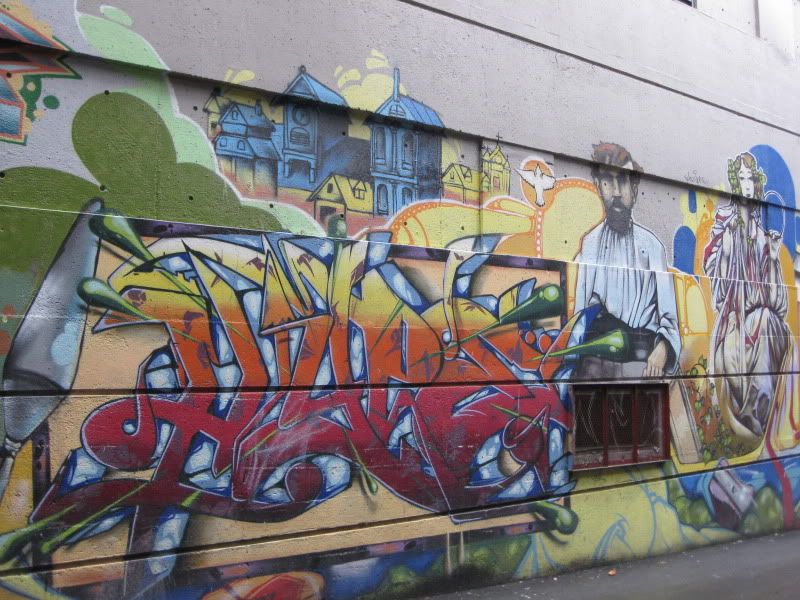 Picasso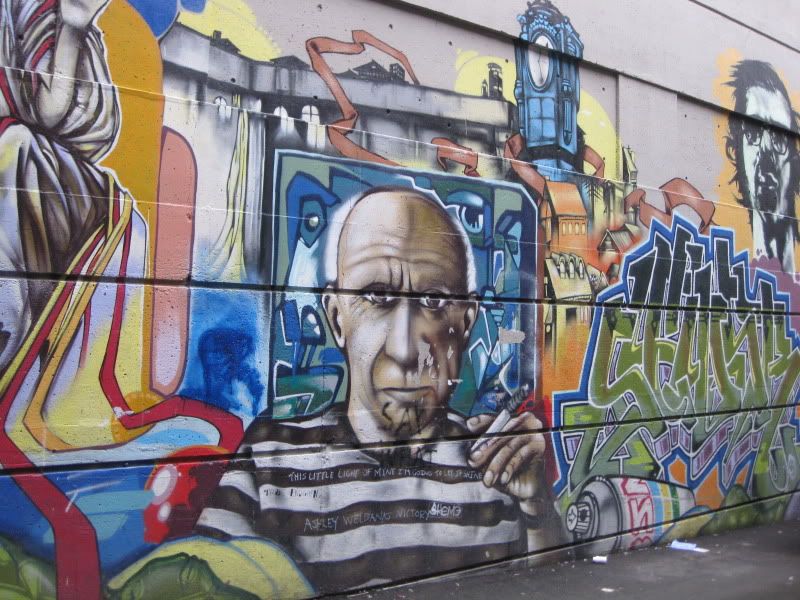 First nation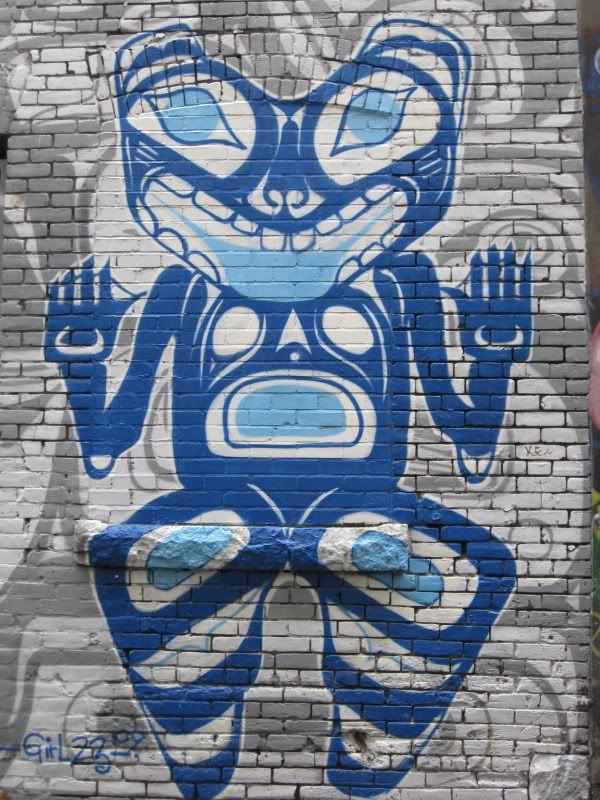 Dali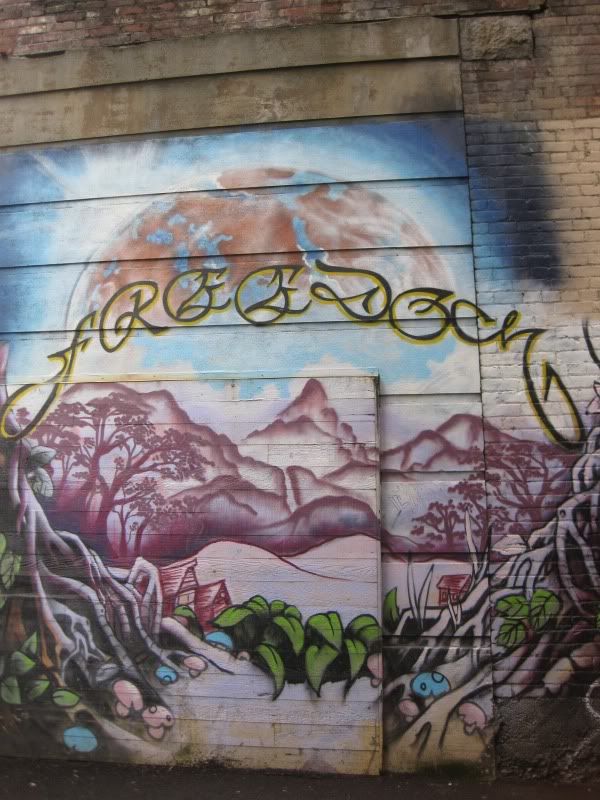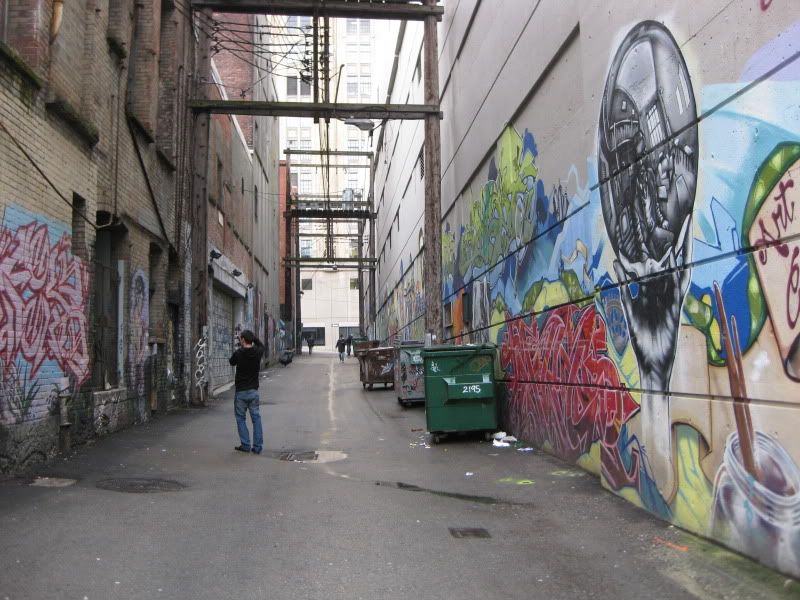 Of course, I tried to take a picture of the cute guy taking a picture of the artwork. But I failed miserably.
xo,R
©2011