Madrid was beyond cold, but it was beautiful.
The trip was an odyssey from the possibility of missing my flight due to a wrongfully worded sign at the train station to the arrival at the Madrid airport. I had three things I really wanted to see in Madrid, but while I waited at the airport a calendar had pictures of other major monuments that sounded very familiar, but I had not planned on seeing. It was then that I was reassured that I could totally rule the world with my blackberry. Directions everywhere via subway and/or walking through my phone. It was brilliant! But then it was not so brilliant that I could not find my friends, which is a story for another time because it is so simple it becomes too complicated. With that said, I left the airport ready to enjoy the city! I did pretty well if I might say so myself. Though limited by time, I managed to cover my list. During my self-directed tour, I was intercepted by a guy who thought I was from Morocco, so I can officially add one more country to the list of places people think I am from, which can be seen
here
(now with the update, of course).
I finally saw my friends at night at which point we walked around a bit more and then did some of the typical night outing activities in the city. Despite the initial chaos, this adventure was too much fun!

La Puerta de Alcalá
Fuente de Cibeles
Museo Nacional del Prado
Fuente de Neptuno
La Puerta del Sol
Catedral de Santa María la Real de la Almudena de Madrid
El Palacio Real de Madrid
Monumento a Cervantes
Plaza de Toros de Las Ventas
Estadio Santiago Bernabéu
Monumento del Ángel Caído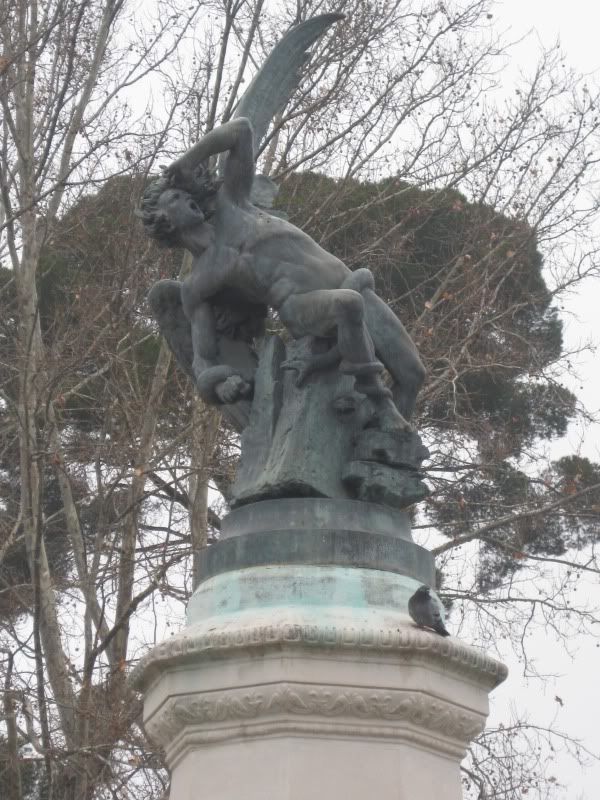 Palacio de Cristal
Parque del Retiro
xo,R
©2011
p.s. Stay tuned for more pictures, as usual.